Cure Leukaemia are delighted to announce that we have secured five new partnership agreements for our major upcoming cycling challenge, "The Tour 21".
The Tour 21, which will take place from Friday 24th June – Sunday 17th July 2022, will see a team of 20 amateur cyclists led by former footballer, blood cancer survivor and Cure Leukaemia Patron Geoff Thomas taking on all 21 stages of the Tour de France route, one week ahead of the professional race, with the aim of raising over £1,000,000 for Cure Leukaemia.
As a result of the COVID-19 crisis, the 2020 event was cancelled leaving Cure Leukaemia with a £1,000,000 shortfall. The team was committed to completing their challenge in 2021 however, and through their official partnership with The Tour de France, Geoff and the team incredibly surpassed their £1,000,000 target for Cure Leukaemia.
Extensively developed and tested by some of the world's best teams and athletes, Specialized produce bikes and equipment with industry leading innovation and technology, which reaches all the way through its extensive range. They are the perfect partner for the riders taking on the world's most coveted cycling route.
Kirsty Woodcock, Head of UK Marketing for Specialized, said: "We're well-used to seeing our professional riders master the Tour de France, and we're delighted to give the Tour 21 riders the chance to emulate them on this epic challenge for a fantastic cause."
To keep our cyclists re-fuelled for the gruelling 21 stages – which this summer will include the mountain top-finales at Planche des Belles Filles and the iconic Col du Granon and l'Alpe d'Huez in the Alps, High5 will be providing a range of nutritious products as our official Nutrition partner. With over 25 years' experience providing sports nutrition products under their belt, there is no better brand to ensure that our cyclists at their ultimate best – with products that will enable great performance, along with great taste.

For a second year running, CRX Compression will be joining The Tour 21 as the Official Recovery Partner and will see the cyclists resting their bodies after each gruelling stage using the latest compression wear firmly embedded in modern sports medicine practices. Their products blend insight, medical grade compression technology and styling that puts comfort and effectiveness first.
Jack Wright, Sales and Marketing Manager for CRX Compression, said: "We couldn't be more delighted to support the Tour21 team once again. Recovery between stages will be paramount and our medical grade sports compression garments and protocols will play an important part in helping the team achieve their goal. Our products are trusted by thousands of elite athletes and teams and we're proud to be on board as official Recovery Partners".
Shared Access have jumped on board as our Official Connectivity Partner. With offices in the UK, Ireland and Spain, they specialise in investing in wireless telecommunications infrastructure. They fund, design, install and manage installations over the long term for their customers – from in-building mobile connectivity in offices and apartments to high tech marina Wi-Fi installations, private 5G networks and telecom masts. Their portfolio of investments has been developed through strategic partnerships with major property, government and sporting organisations and they have developed critical infrastructure in a number of high-profile settings including the world-class Tottenham Hotspur stadium.
Sam Jackman, Chief Development Officer for Shared Access, said: "This is an extraordinary event that deserves recognition at the very highest level. Exceptional levels of commitment, drive and focus will be required to complete all 21 stages and these are qualities that resonate with us as a company. We are proud to be helping the riders and Cure Leukaemia team strive for their epic fundraising goal."
PaceUP Media will be documenting the rider's journey from Day One as the Official Content Partner of The Tour 21. Starting from the cyclists first fitness tests at St George's Park in November 2021 through to the famous finish on the Champs-Élysées, the team will be providing the latest content and footage straight from France as the team grind their way through all 21 stages and Cure Leukaemia are delighted to have one of the industries most respected Media brands on board.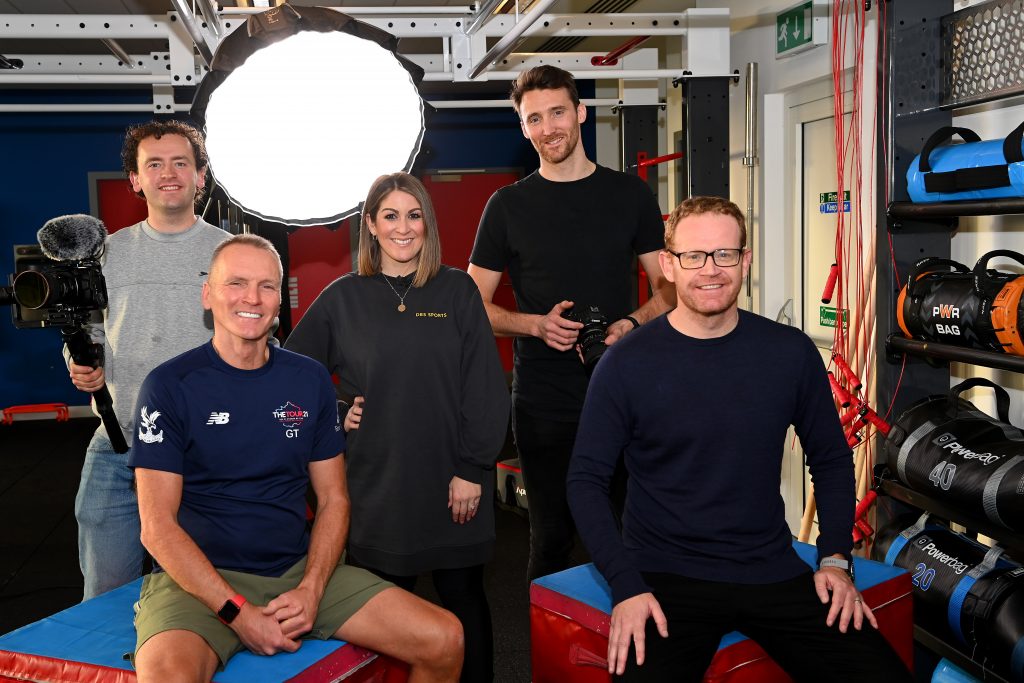 Tom Copeland, Founder and Director of PaceUP Media, said: "We're excited and proud to join this fantastic event for such a great cause. To help The Tour 21 and Cure Leukaemia capture and communicate this tremendous was an opportunity we couldn't pass up. With the event following the route of the Tour de France and being the official Charity partner, we're looking forward to being there to capture every pedal of these heroes."
Cure Leukaemia's Head of Sponsorship Alex Smith added: "We are delighted to welcome Specialized, High5, Shared Access, CRX and Pace Up Media into the Cure Leukaemia family for the upcoming Tour21 event.
"Each brand that has come on board recently will add significant value to an event, which we are hoping, will top our ambitious £1.2 million target."
"In securing these partnerships, we hope that it not only raises awareness of Cure Leukaemia and the Tour 21 event across the country, but also provides us with the opportunity to secure increased fundraising potential and expand our range of cycling events and opportunities going forward."
"Led by Geoff, cycling has played such a key role in the growth of Cure Leukaemia since 2015 and we are immensely proud to now be aligned with these organisations."
"Each of the twenty cyclists will be putting themselves through pain to raise vital funds for Cure Leukaemia so it is only right that we provide the team with the best apparel and equipment as possible!"
The brands join Santini and Farr Vinters as partners for the Tour. The cyclists taking on the epic challenge will wear specialist kit provided by Italy-based Santini. The Cycling Wear manufacturer recently became an Official Partner of the Tour de France, and as part of Cure Leukaemia's UK partnership with the Tour, is aligning with a challenge that looks to raise important funds for life-saving research into blood cancer.
Farr Vintners will once again be headline sponsoring the challenge. it won't be the first time Britain's leading fine wine merchant have provided headline sponsorship for one of Geoff's challenges though, after sponsoring the Geoff Thomas 3 Tours Challenge in 2017 and the previous edition of The Tour.
For more information about partnering with The Tour 21, please contact Alex Smith – Head of Sponsorship, Cure Leukaemia – at alex@cureleukaemia.co.uk