Gary Lineker has thrown his support behind a local Consultant Paediatric Haematologist who is currently out in France tackling all 21 stages of the Tour de France alongside 17 other amateur cyclists to raise funds for national blood cancer charity, Cure Leukaemia.
Avid Liverpool fan Rob is the Director of the Blood and Marrow Transplant (BMT) Unit in the Royal Manchester Children's Hospital – and oversees one of Britain's largest and most innovative transplant programmes and has seen at first hand the incredible and continuing impact that Cure Leukaemia has had in research in this area.
Right now, several new cell therapies for kids with otherwise incurable leukaemia are open in Manchester, and kids travel to Manchester from all over the UK. He has spent nearly 25 years as a paediatric haematologist, treating children with leukaemia from Manchester, Liverpool, the North West of England and beyond.
Liverpool season ticket holder Rob is riding the Tour de France route, to raise awareness of leukaemia in children and the need to fund trials to better treat it, and to raise funds for Cure Leukaemia which is committed to matching the trials network it has already created for adult patients with leukaemia, but for children with the disease.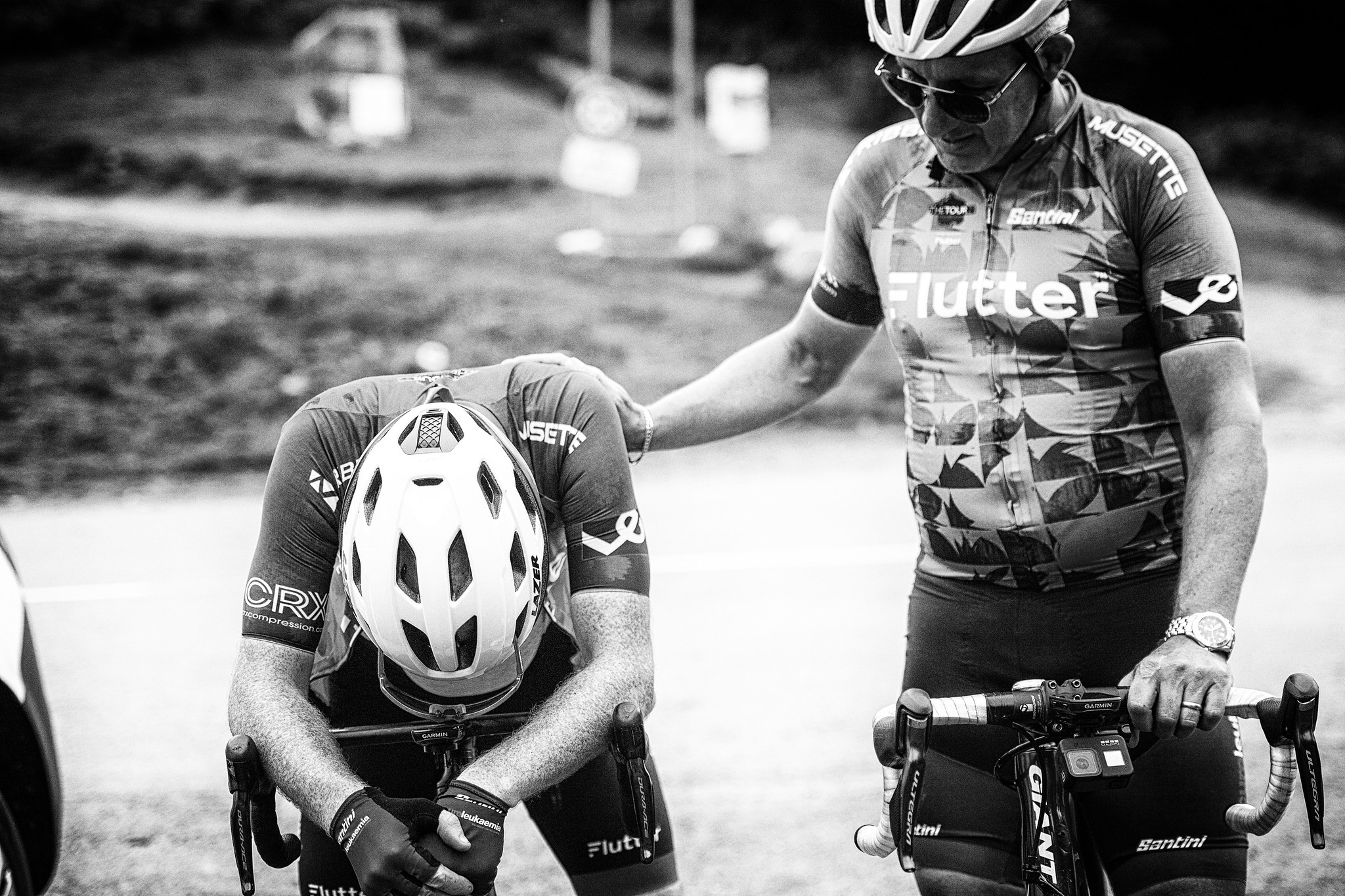 So far, Professor Wynn has completed an astounding 1,685 miles on the bikes with a further 490 miles still to go before he rides into Paris on Sunday 16th July alongside his 17 teammates. Throughout his epic challenge to date, he has cycled over 42,000 metres of elevation – the equivalent of four and a half times the size of Mount Everest. His current fundraising total stands at just under £43,000 and has his sights set on raising £50,000 for the charity.
Gary understands the importance of fundraising to help advance blood cancer treatments after his own son, George, was diagnosed with leukaemia as a baby and spent seven months in Great Ormond Street Hospital.
Gary commented: "I just wanted to wish all of the team making the incredible effort of riding the Tour de France to raise money for Cure Leukaemia the very best. I could never do something like that myself. It is amazing what the team are doing by trying to raise £1million for Cure Leukaemia and there is no better cause than that. Rob and the team, just get it done, you can do it!"
"We feel indebted to charities that raise money to get research that enabled George to have the life he has had because without that amount of research and people putting money in that research he wouldn't be in that position today."
"Some people go quiet, some people turn to religion, we all just try and cope. I also think whilst there's hope, you'll be okay, how you cope with the bereavement of your child I don't know. I witnessed it – that was the fear I always had but we were one of the lucky ones. We feel incredibly grateful, incredibly fortunate because George made it."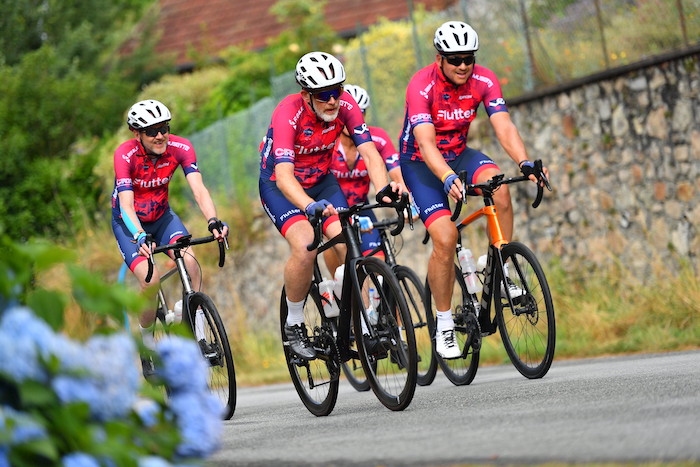 Rob explained: "Over the past 25 years that I have worked in paediatric haematology, results for kids with leukaemia have improved greatly. Most kids are cured. But most is not enough. In these last few years, new drugs, transplant and cell treatments have become available with an increasing number available with each passing month, developed by companies, in universities, and in laboratories."
"These new treatments need to be tested in trials (which is an expensive process) with their role defined. Only this way will we turn most into all."
"Today (Wednesday) is a massive stage. It is 5,500m of climbing and over 100 miles through the Alps. The weather forecast is set to be horrendous all day with thunder and lightning storms following us around the route. I'm not afraid to admit, I am very nervous about it and I am going to need everyone's support to get me through the day. We are so close to our target of £1million and my personal target of £50,000, which will help to fund a Research Nurse in Manchester."
Rob's fundraising page has been flooded with messages from former patients whose lives he has saved over the years, including 12 year old Maya.
"Rob has done amazing on The Tour so far. You are smashing it and it is amazing that you have raised over £40,000. I remember being a patient and thanks to you, you helped me get better. Anyone who has been following The Tour, please donate to Rob and help get him to £50,000 which will help him treat more people like me with leukaemia."