He is back, and he has unfinished business! Allan Dickson returns for The Tour 21 in 2023 following an emotional withdrawal in 2022.
An inspirational Scottish Dad is taking on the gruelling Tour de France cycle route in 2023, inspired by his daughter, who two years ago today, was diagnosed with Acute Lymphoblastic Leukaemia (ALL) aged just 12.
55-year-old Allan Dickson is now determined to help children living with leukaemia – which is the most common form of childhood cancer.
Allan's daughter Olivia, known as Liv, began suffering discomfort during the first coronavirus lockdown in 2020.
Allan and his wife Abigail, 46, initially put it down to either growing pains or the fact Liv had previously dislocated her knee.
It wasn't until the then 12-year-old came down with a fever at school and was sent for a Covid test in November 2020 that the real reason behind the pain would be revealed.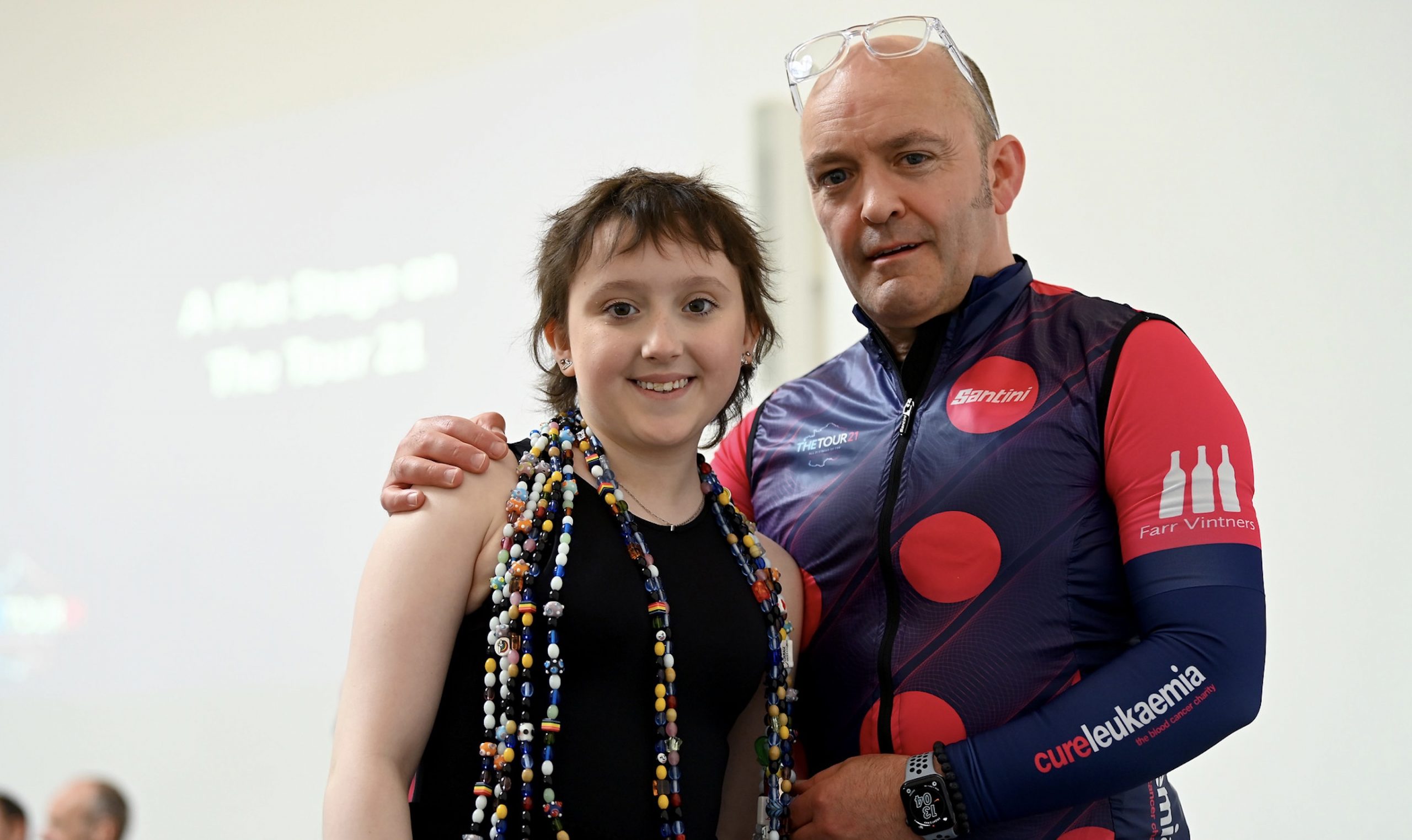 The doctor carrying out the test noticed 'signs' that a more serious condition could be behind Liv's symptoms and she was taken to accident and emergency at Queen Elizabeth University Hospital to undergo tests.
The family, from Glasgow, were sent home only for Allan to be called hours later.
Liv was rushed back to the hospital where she was given the devastating diagnosis of Acute Lymphoblastic Leukaemia.
Allan, described the shock diagnosis as 'the worst news any parent will ever receive'.
"In the back of my mind, when she was having issues with her joints, I thought maybe there is something there because there's a history with cancer in my family but never in my wildest dreams did I think it would be that diagnosis."
The brave teen would spend the next six weeks in hospital before being discharged home on Christmas Eve 2020.
14-year-old Liv is due to finish treatment for her ALL in 2023 and hopes to be at the finish line for the emotional ending to what has been a torrid couple of years for the family, including chemotherapy sessions every week.
Describing his brave daughter, Allan said: "She's indomitable, her spirit is incredible. She's a fierce young woman and does it all with a smile on her face. She never complains and always thinks of others before herself."
But the dad-of-two, who also lost his mum to cancer when he was just 13, admits that Liv's diagnosis left him feeling 'helpless'.
He said: "As a parent, your mission in life is to look after, love and protect your kids.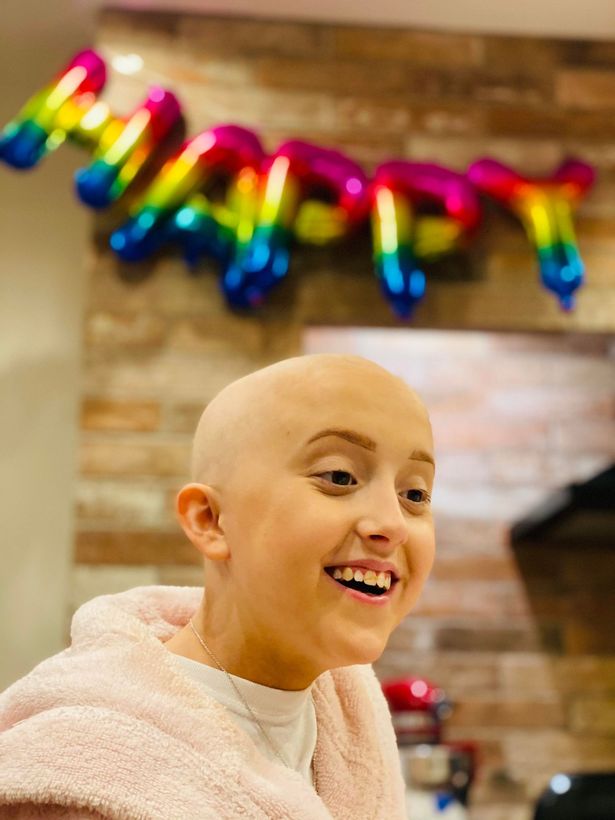 Amateur cyclist Allan, who owns a recruitment business, was previously part of the 2022 squad of cyclists but emotionally had to withdraw after stage 14 of 21 after contracting Covid-19 with just a handful of stages remaining. He returns determined as ever in 2023 and will join 24 other riders from all over the world (including nine from over the pond in America) to tackle the Tour de France route.
The gruelling three-week cycle will begin in Bilbao in June 2023 and cover over 3,400km across two countries, six regions and five mountain ranges (the Pyrenees, Massif Central, Jura, Alps and Vosges.)
The team hope to collectively raise over £1million, which will go to the charity Cure Leukaemia to invest in clinical trials for pioneering treatments. 
"I was devastated (when I had to pull out last year). I had made a date with Liv and we had got clearance from her Consultants for her to fly out to Paris to meet me on the Champs Elysee. I came back to Scotland pretty devastated and it was a dark time I have to say. However, Liv's first comment to me was "Dad……there's always next year!" 
"I am delighted to have been selected to ride The Tour 21 in 2023. Selfishly my main interest is paediatric cancer, which is massively underfunded. These kids are being treated with drugs that are sometimes 50 years old, and can be excruciating to watch, let alone go through. "